Kleenex® Everyday Facial Tissues
Kleenex® Everyday Facial Tissues, for everyday laughs, tears, sniffles and family moments. Made in Australia, Kleenex® is FSC® certified, ensuring responsible forest management.
---
Features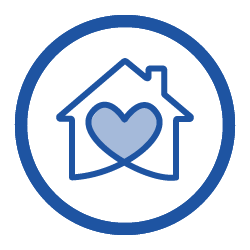 For the whole family
Kleenex Everyday tissues, for everyday laughs, tears, sniffles and family moments.
2-Ply Thickness
Perfect for sniffles and sneezes, Kleenex Everyday tissues are made with 2-ply thickness.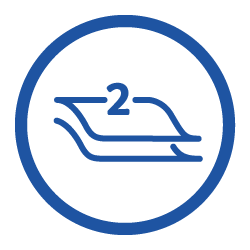 Sustainability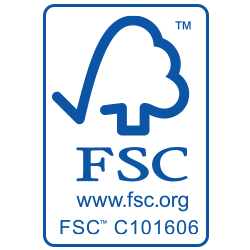 FSC® Certified
FSC® Certified, ensuring responsible forest management, meeting the most rigorous environmental and social standard for responsible forest management.
Made in Australia
Kleenex Facial Tissues are Aussie made and we're proud of it; they're made at our Millicent Mill in South Australia. This means support for local communities, including hundreds of local employees and their families, each year.
Everyday facial tissue 200 pack
I have been buying the 200 box of facial tissues for as long as I can remember. For quite some time I have found their quality to be on a downward slide. The tissues come out of the box de-laminated, with rough edges and a lot of 'fluff'. They are no where near the quality they once were.
Tissues Kleenex everyday
I normally buy tissues in number of boxes. For the third week now any tissue box around the house is discusting. If anyone pull a tissue , the hall place is covered by pieces of crumpled tissue. Just imagine the dark lounge, carpet or clothes. I'm really disappointed. I'm not the only person who has the same problem. Please I need someone to contact me regarding that. It have taken photos if need it. Thank you.
Perfect
Kleenex are my go to for Tissues, value for money, they don't have as much dust particles as many other brands, they hold up well to the ol boogs haha I like them and recommend this brand.
So soft on my skin!
Felt so sensational. My husband agrees. Kind Regards Marian-lizzie Goodwin III
love it
The product is functional, good value for money and affordable price. Effective, not too rough or not too soft. I will use it in future as well. The pads have attractive wrapping and functions well.
Good quality
Tissues are a game-changer when it comes to personal hygiene. These tissues are incredibly soft and gentle, making them perfect for sensitive skin. They are also strong and durable, which means they won't tear or shred during use. The compact size of the tissue box makes it easy to carry around, and the stylish design makes it a great addition to any room. A must-have for anyone looking for a high-quality tissue that provides exceptional comfort and performance.