Kleenex® Large & Thick
Kleenex® Large & Thick tissues offer 3-ply thickness and are almost 50% larger than Kleenex® standard tissues. Made in Australia, Kleenex® is FSC certified, ensuring responsible management.
---
Features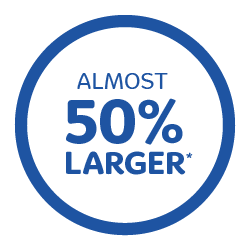 Almost 50% larger than Standard Kleenex® Tissues
Kleenex Large & Thick Tissues are almost 50% larger than Standard Kleenex® Tissues for everyday laughs, tears, sniffles and family moments.
3-Ply Thickness
With the balance of softness and strength, Kleenex® Large & Thick tissues are made with 3-ply thickness for sniffles and sneezes.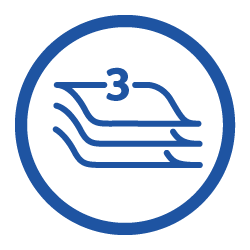 Sustainability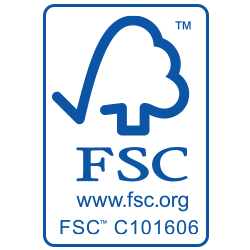 FSC® Certified
FSC® Certified, ensuring responsible forest management, meeting the most rigorous environmental and social standard for responsible forest management.
Made in Australia
Kleenex Facial Tissues are Aussie made and we're proud of it; they're made at our Millicent Mill in South Australia. This means support for local communities, including hundreds of local employees and their families, each year.
Not happy
I have cancer and use your tissue everyday I go through 10 box's a week The last 2 lots had tissue dust clumps which I can't have as 1 it makes me cough and 2 it's so messy I have been buying 40 box's a month for 2 years so I was so disappointed this happened
What happened to my favourite tissue?
We have been buying large and thick tissues forever but over the last few months the quality has gone downhill. Besides not being as strong and smooth as before, they shed tiny particles of paper around the box area which never happened before. Reluctantly we are trying other brands. Are you addressing these concerns?
Disappointing
The quality of the large and thick tissues has gone downhill. The layers fall apart and the strength of the tissue is very weak compared to how they used to be. Waste of money now. Quilton are stronger.
Large & Thick
Have been using these for years. Used to be the best. The quality has now changed. The leaves fall apart & tear while pulling them from the box. Very disappointing - obviously now being made cheaply. Won't be buying again.
Large & Thick Aloe Vera & Vitamin a
Screwed up in box. The plys come apart and the tissue falls into holes. Won't bother buying again.
Substandard product
Something has changed in in manufacturing process.the tissues fall apart and tear easily.they are now difficult to remove from box.what is going on.they used to be the top tissue.not anymore.
Large tissues
Lives up to its name they are big size tissues and don't leave your nose dry or irritated after using them
love it
Totally worth the price for people on a budget and affordable price. It leaves the surface clean and fresh. It is easily available in all the supermarkets and small shops too. Suitable for people on a budget.