Kleenex® Soft & Thick
Kleenex® Soft & Thick tissues feature 3-ply thickness, offering the balance of softness and strength. Made in Australia, Kleenex® is FSC certified, ensuring responsible management.
---
Features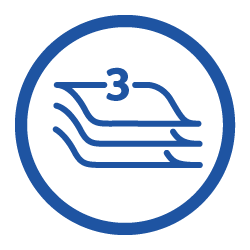 3-Ply Thickness
With the balance of softness and strength, Kleenex® Soft & Thick tissues are made with 3-ply thickness for sniffles and sneezes.
For the whole family
Kleenex Everyday tissues, for everyday laughs, tears, sniffles and family moments.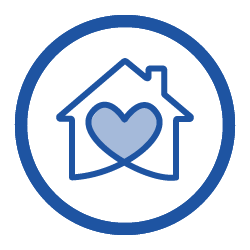 Sustainability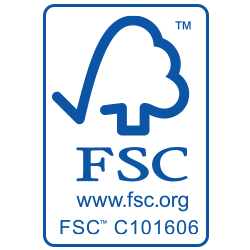 FSC® Certified
FSC® Certified, ensuring responsible forest management, meeting the most rigorous environmental and social standard for responsible forest management.
Made in Australia
Kleenex Facial Tissues are Aussie made and we're proud of it; they're made at our Millicent Mill in South Australia. This means support for local communities, including hundreds of local employees and their families, each year.
Keenex tissues
The Kleenex are terrible. They are very thin . Have to use two to do what one use to do. Cost more and get less for money.
Unusable
For the last couple of months the soft and thick tissues have been completely unusable. Every time I pull a tissue out of the box there is paper dust or "dross" all over the carpet, a huge amount of the stuff. I've taken pics but don't know who to send them to. I'm going to change brand, wouldn't use them now if I got them for free, too much mess.
Great Tissue, but........
I have used these tissues for years and have always loved them, but since covid something has been amiss. We all know how hard it was to find these in the supermarkets during this time. Then they came back with a substantial price rise, but here's what was really, REALLY irritating. The box went from a 200 tissue box down to 120, so in fact it was a double price rise, one by stealth. I'm still using these tissues, but I will be on the hunt for a better value tissue, I just have to find one that's a soft as these. Pity!
Fantastic
I tried this product and its fantastic. So soft and absorbent also. My kids and family love it too. I recommend this product. I just want to make have scent on it. Thumbs up!
Kleenex tissues
I like these tissues as they are very soft and thick. Suitable to be used with children as they are soft on skin. I definitely recommend this product.
The best tissues!
I've also been a fan of Kleenex tissues, but the Soft and Thick tissues are seriously amazing! There's nothing nicer on the nose when your feeling unwell than Kleenex soft and thick!
Soft and thick
Soft and thick tissues are great and really are thick which is awsome